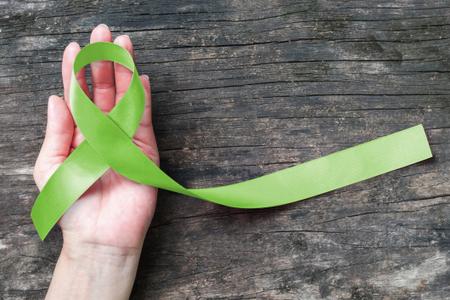 May is National Lyme Disease Awareness Month, a chance for pest control professionals to spread information on how to prevent Lyme and tick-borne diseases. Read on to learn more about what Lyme disease is and how you can help to prevent it.
WHAT IS LYME DISEASE?
Lyme disease is a serious vector borne disease caused by the bacterium Borrelia burgdorferi. It is transmitted to humans through the bite of infected blacklegged ticks. Each year, approximately 30,000 cases of Lyme disease are reported to CDC by state health departments. Common symptoms of Lyme disease include fever, headache, fatigue, and a rash which resembles a bulls-eye. The rash often has a red center, and is surrounded by a clear ring with a red circle around it. Typically, Lyme disease is treated with a few weeks of antibiotics. If this disease is left untreated it can lead to a major infection which spreads to your heart, joints, and nervous system.
WHAT ARE TICKS?
Ticks are members of the 'Ixodidae' family of insects that take warm-blooded mammals and birds as hosts, which allows them to survive in harsh, cold-weather conditions. While cold temperatures can affect ticks, cold weather doesn't have as much of an impact on ticks as humidity does. In states that get more humidity, ticks thrive. These tiny pests are a huge problem in the Maryland, DC, and Virginia regions for people and pets alike. The weather in our area is warm enough for ticks to be active most of the year and moist enough for them to thrive. Because our weather conditions are so conducive to ticks there is a larger tick population in our region. A larger tick population leads to a greater risk of Lyme Disease. With temperatures rising one thing is for certain – ticks are becoming more of a problem for people and pets alike. Ticks cannot jump or fly; however, they will often wait for a passing host in a transitional zone such as where a mowed lawn meets a fence line.
HOW CAN I HELP TO PREVENT LYME DISEASE?
Wear an insect repellent containing at least 20% DEET whenever you spend time outdoors
Have your yard professionally treated for ticks
Wear long-sleeved shirts, long pants, and closed-toed shoes
As you travel to national and state parks make sure to be on the lookout for ticks and check yourself as soon as you leave the park
Hike in the middle of trails so you are as far away from ticks as possible (remember, they don't jump!)
Inspect yourself, your family, and any pets for ticks after you spend time outdoors
If you discover a tick, make sure to quickly and properly remove it from its host
HOW CAN I SPREAD AWARENESS?
Share Lyme Disease Awareness materials with friends, family, and coworkers
Stay up to date on the latest information on tick activity
Share informational posts about ticks and Lyme disease on social media
HOW AMERICAN PEST CAN HELP
Controlling ticks around your yard and keeping them off your pets and out of your home is a full-time job. We get it. That's why the entomologists at American Pest developed tried and true tick treatments that are guaranteed to get results. Give us a call today to set up a spring tick treatment to keep your backyard safe!