Controlling ticks around your yard and keeping them off your pets and out of your home is a full-time job. We get it. That's why the entomologists at American Pest developed tried and true tick treatments that are guaranteed to get results.


Our Approach to Tick Control in Maryland & NOVA
We approach tick control with a team of pest professionals who are trained in the unique biology of ticks and their habits. The key to solving your tick problems begins with a discussion about your needs, including the unique landscape of your yard and the area surrounding your home. Our services include monthly spray treatments for tick zones, including under decks, along fences, wooded areas, and lawns.


Why Get Tick Treatments?
There are several reasons why our customers opt for seasonal tick treatments, but few are as concerning as the real threat of Lyme disease. Lyme disease is caused by the bite of an infected tick, after bacteria is passed from a blacklegged (deer) tick to its host. The disease will touch an estimated 3000 people in Maryland and Virginia this year and has been shown to have lifetime effects on its victims. School-aged children are among the group most at risk for Lyme disease, chiefly because they play outdoors and on lawns where deer ticks are present.


Top Rated Tick Treatments for Special Events
Many adults in Maryland and Virginia concern themselves over tick prevention, because Lyme disease is legitimate danger in our area. Planning a special event? Protect your party guests from ticks that carry disease by deploying American Pest to spray for ticks 24-48 hours before your crowd arrives. Our services radically decrease the population of ticks in your yard and surrounding areas, protecting your guests, children and pets. Adding tick treatment to your to-do list is an important part of planning your event or ceremony this summer!
Types Of Ticks In Maryland And Virginia
Maryland and Virginia are home to four types of ticks to watch out for. These ticks roam suburban backyards and urban oasis's, especially neighborhoods backing to wooded areas where wildlife and mice are present.
Helpful Tick Articles
Complete Guide To Ticks In MD, VA, And DC
American Pest Tick Treatment Guarantee
We call it our Pest Free Pledge. If ticks return after a treatment is performed,
we will send one of our pest control professionals back out to take care of the problem at no additional cost!
See your service plan agreement for more details on our Pest Free Pledge and service warranties.
Mosquito & Tick Control Program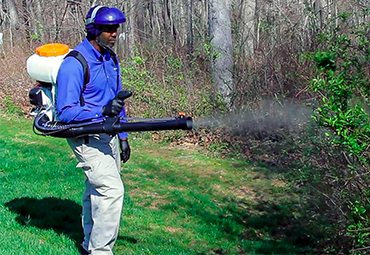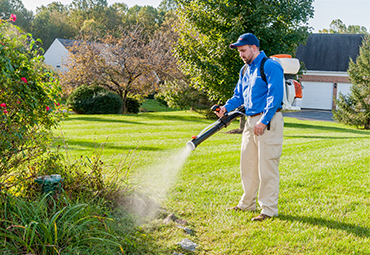 Mosquitoes and ticks thrive from spring to fall, which is why our Seasonal Mosquito Control plan is guaranteed to eliminate these yard pests during their peak. During the initial service, we will walk your property to identify where mosquitoes and ticks reside and breed and perform treatment to problem areas using a specialized misting system. Ongoing services continue once a month, typically March to October.

Monthly (7-8 Services Per Season)

Seasonal Coverage

Exterior Mosquito Treatment

Exterior Tick Spraying
Starting at $59*/month
*Some exclusions apply