Professional Bird Control Services for Your Business
Locating qualified bird control and deterrent services for your commercial property is simplified by our team of bird control experts at American Pest. In Washington D.C. and surrounding areas our authorized installers deliver solutions to get rid of nuisance birds that roost on rooftops and ledges safely, effectively and humanely.
At American Pest we understand that safe and cost-effective upkeep of your business is of the utmost importance. Birds often get in the way of effective property management as they can cause damage from roosting, and erosion and disease from feces. Our bird control services target several nuisance birds in Washington D.C., Virginia, and Maryland such as starlings, pigeons, and sparrows. American Pest's bird control services are compliant with all state, federal, and local regulatory wildlife sanctions, so you can feel confident that our qualified individuals will solve your bird problems safely and humanely. Getting rid of birds in and around your business is best achieved at the hands of a professional.
Our Proven Commercial Bird Control Process
First, we'll consult with you about your bird problem and provide you with the cost for treatment.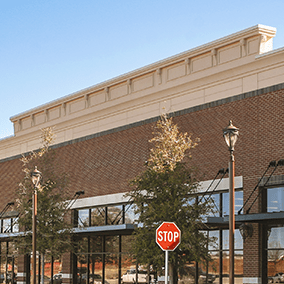 STEP # 1 A THOROUGH INSPECTION
A professional bird control technician will perform a thorough inspection of all of the outdoor spaces on your commercial property to identify nuisance bird habitats.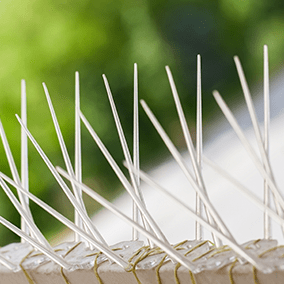 STEP # 2 ASSESSMENT OF TREATMENT OPTIONS
We provide comprehensive solutions to your bird problem, such as bird spikes, netting, exclusion services, air curtains, discreet overnight and after close of business services, mechanical traps, baiting, and more. Your technician will work with you to determine what works best for you and your business.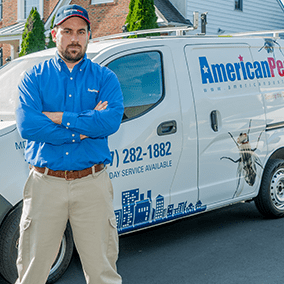 STEP # 3 CONTINUOUS MONITORING
With our Pest Free Pledge, you'll never be worried about birds disrupting your property again. Here at American Pest, we provide ongoing monitoring and maintenance of bird control systems. You'll have peace of mind knowing that if the birds return, so will we.
American Pest Guarantee
See your service agreement for more details on our Pest Free Pledge and service warranties.