Effective Mosquito Control Solutions for Your Business
Keeping your customers happy and bite free is made simple by maintaining a mosquito free environment. At American Pest our entomologists have developed reliable mosquito control services designed to assess mosquito populations and limit breeding in and around the vicinity of your business. Whether you manage a busy restaurant with outdoor seating by the National Harbor or a hotelier featuring an enchanting courtyard in Washington D.C., our experts can customize a mosquito spray service to suit every unique need and budget.
Comprehensive Mosquito Treatment Strategy
The team of professionals at American Pest employ a strategy for mosquito control that takes into consideration the unique biology of mosquitoes, the environment surrounding your business, your patrons, the unique needs of your organization and other factors lending themselves to mosquito problems on your property. Some of the tactics we deliver include: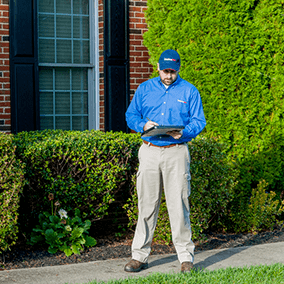 COMPREHENSIVE INSPECTION
Your American Pest mosquito control expert will provide a detailed inspection of the environment surrounding your business to identify conditions suitable to mosquito breeding and development.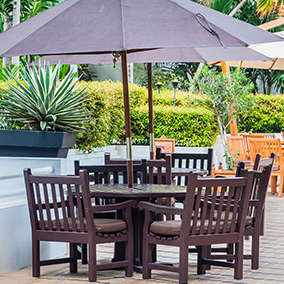 BREEDING SITE ELIMINATION
Sources of stagnant water and other mosquito breeding sites will be identified and eliminated. We will also consult to help you make appropriate structural and environmental modifications such as landscaping and rainwater drainage.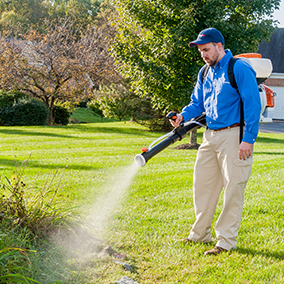 POPULATION CONTROL
Mosquito populations are best controlled with a strategic approach to spraying combined with habitat modifications and the use of biological larvicides where mosquitoes breed.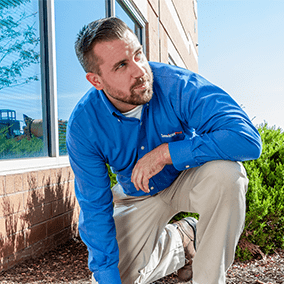 CONTINUOUS MONITORING
Our mosquito control services are scheduled during peak periods of activity, usually April to September. Continuous monthly treatments ensure your business and your customers remain protected.
Why Should I Treat My Commercial Property For Mosquitoes?
Mosquitoes can do more than cause itchy bites. In fact, many mosquitoes have the possibility of carrying and transmitting a multitude of diseases. Our three-step mosquito control program is proven to keep your guests, tenants, and residents safe from all of the potential health risks associated with these annoying pests.


Won't The Chemicals Used In The Treatments Be Harmful To My Customers?
The pesticides our trained mosquito-control technicians use are proven to stop mosquitoes at their source, and keep them from returning. You can rest easy not only knowing that your customers are safe from the potential health issues that come with mosquitoes, but also knowing that any and all pets, children, and vegetation will not be harmed by our treatments. American Pest provides safe, effective, long-lasting mosquito control.
Event Mosquito Spraying for Your Business
When our business clients need to spray for mosquitoes over a large area in preparation for a special event, they rely on our team of experts to get the job done right. Whether you need mosquito services for your wedding Venue in Maryland or are hosting a corporate event for your employees, our one-time services are a solid choice to eliminate mosquitoes and other biting insect pests before your partygoers arrive.
Quick-drying, no odor, no mess, no residue

Treatments typically scheduled 24 to 48 hours in advance

Lasting protection from biting insects and mosquitoes
Call to request your free quote and secure your special event date today!