Top Rated Pest Control Services For Businesses In D.C., MD & VA
When mice, cockroaches, and other irritating pests find their way into your offices you need powerful treatments to stop them in their tracks. Our highly rated, progressive pest control services will effectively protect your business and your brand from damaging pest problems.
Some of Our Beloved Brands
We are proud to be trusted by these premier brands.
We'll Defend Your Business From Pests So You Don't Have To
Our Approach to a Pest-Free Workplace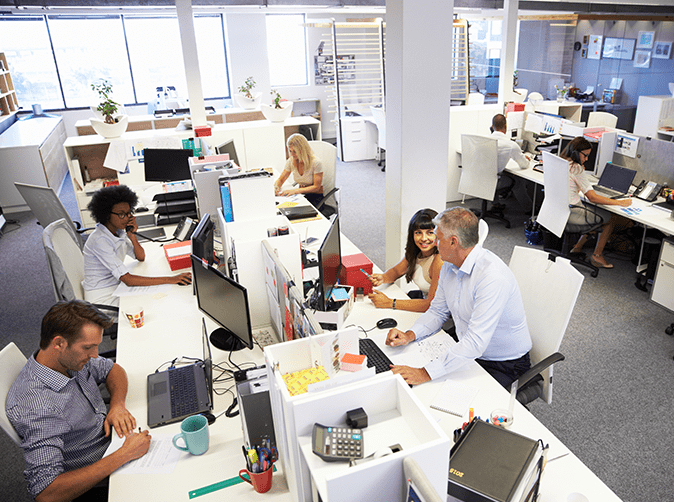 No matter what kind of business you're in, it's our mission to defend it from pests and keep them out, one and all. We know that pests in offices and in the workplace limit productivity and reduce profits, that's why we've developed a pest control program that targets the most common pests found in offices and the various workspaces your employees call home.
Getting started is easy! We'll perform an initial needs assessment and customize a solution that fits your business and your budget. Whether you need weekly, monthly, or one-time commercial pest control we guarantee a reliable, high-quality service from state-certified and OSHA-certified professionals you can trust.
Commercial Pest Control In Washington D.C., Maryland and Virginia
Businesses in Washington D.C. are home to some of our favorite haunts. Unfortunately, ants, rodents and cockroaches think so too. If you have problems with mice, rats, or other pests, we can help! Minimizing lost revenue, protecting your image and providing you with an expert team of on-call pest control professionals are among the reasons our clients chose American Pest to protect their brands.
Types of Commercial Businesses We Service
Arenas and stadiums
Hotels
Property management
Restaurants
Healthcare
Food and beverage processing
Schools and daycare facilities
Office buildings
Retail stores
Shopping centers
Grocery stores
Physician's offices
Qualifying Pest Control for LEED Certified Buildings in D.C., MD & NOVA
Businesses seeking sustainable, green solutions for their buildings trust American Pest's LEED program. Our LEED pest control services use pest biology, structure and sanitation deficiencies, cultural peculiarities and environmental observations to eliminate pests with little to no pesticide use. This holistic approach to pest control provides the least impact on the environment and non-target organisms.
Business owners in search of LEED certification may be surprised to learn that choosing a LEED certified pest control company is a relatively easy way to obtain two credits toward the LEED "Existing Building Operations and Maintenance" certification. Let American Pest customize a LEED green solution for your buildings today!
American Pest is QualityPro & QualityPro Green accredited by NPMA, the industry's highest mark of excellence, for our reduced-risk pest control methods and use of low impact EPA-labeled products. Pests are no match for our experienced team of LEED professionals. We've been proudly serving organizations throughout Washington D.C., Maryland, and Virginia for 90+ years and counting.