Fact vs. Myths: Bed Bugs In Washington D.C.
01/20/2022
Bed bugs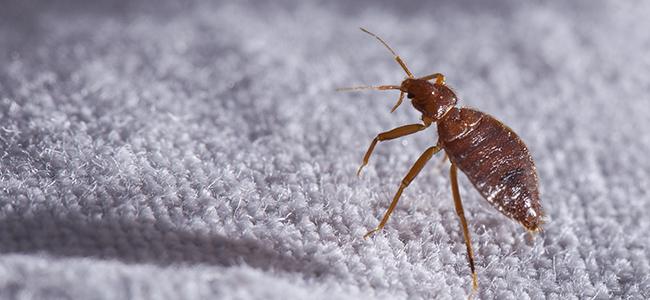 Bed bugs are small parasitic pests that often resemble an apple seed to the naked eye. They have a wingless, oval-shaped body with a reddish-brown color, six legs, and antennae. Bed bugs most commonly emerge during the night and navigate their way to a human host that is sound asleep and use their penetrating capabilities to consume a blood meal.
Myth: Poor Cleaning Habits Attract Bed Bugs
There is a misconception that bed bugs are drawn to properties with negligent cleaning habits that allow for accumulations of clutter and filth. This is a myth, as bed bugs are transitory pests that most commonly are introduced to new environments within bags, purses, or luggage that are brought indoors. Bed bugs will reside in any location that allows them access to humans—their preferred source of food.
Myth: Bed Bugs Spread Disease
Unlike mosquitoes, fleas, and many other parasites, bed bugs are not known for spreading disease as they travel among different hosts. Victims often wake and notice small red patches of itchy skin from these pests, which should not be scratched excessively to prevent potentially opening a wound that might be susceptible to infection. People struggling with an existing bed bug infestation often experience significant anxiety and difficulty sleeping.
Myth: Bed Bugs Can Easily Be Expelled
Bed bugs are a very difficult type of pest to eliminate, and the majority of do-it-yourself attempts fail because of reasons including:
Bed bugs are predominately nocturnal pests that generally remain hidden during the daylight hours, making their presence often hard to detect.

These bugs can reproduce rather quickly, with females able to lay hundreds of eggs during their lifetime.

Many of the multi-purpose insect sprays and other home treatment options are ineffective against these stubborn invaders.

Bed bugs are quite adaptable and will shuffle into other rooms of a home to evade treatment efforts.
Professional Treatment Options For Bed Bugs
Far too many property owners have purchased aerosol sprays, baiting stations, traps, and other store-bought treatments promoted as being a quick and easy solution to bed bug infestations. Unfortunately, most of these products generate only short-term results that allow these pests to survive and continue proliferating deep within interior wall voids, behind baseboards, and below furniture. Weeks after initiating these do-it-yourself measures, many individuals find themselves experiencing prolonged frustration.
The seasoned technicians with American Pest will visit the property to conduct a detailed interior and exterior assessment to identify and determine the extent of the problem. When necessary, we will deploy a K-9 detection team to use their skills to root out these hidden pests.
Our staff has a variety of treatment options available based on the nature of the intrusion and the physical property conditions that exist. For example, we maintain special portable heating units that will create temperatures that exceed 120 degrees, which has proven to kill live bed bugs and their eggs.
Experienced Team Of Local Pest Control Professionals
Did you know that the licensed pest control experts with American Pest have been delivering results for customers in the residential, commercial, and government markets in Washington D.C. for more than 90 years now? Our formula for such sustained success is primarily attributed to a long-standing pledge to offer the best customer service in this industry. Our commitment to customer service is also backed by a total satisfaction guarantee that ensures positive results.
In addition to bed bugs, the specialists with American Pest are properly trained and equipped for eradicating problems involving termites, stinging insects, rodents, and many other bothersome intruders that may pose health risks and create property damage. You are encouraged to contact our office today to schedule an onsite inspection of the premises.